End of year reports
End of year reports
21 July 2021 (by admin)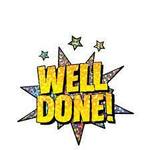 Your children are amazing!
It has been a pleasure to read the end of year reports which you should receive today, either brought home if your child is in school or via post. Reports were posted first class yesterday so should arrive today. If you haven't received it by Friday morning please telephone the school office.
Happy reading. We are so proud of all of our children!