The School Council
Staff Chair: Mrs Purser
Our school council consists of two elected pupils from each class from Years 2 to 6.
Meetings are held every term with Mrs Purser to organise forthcoming events and discuss any school issues.
In September 2022, the pupils in the School Council met with Mrs Purser and received special School Council badges to be worn on their uniform.
The School Council nominated a new Chairperson, Deputy Chairperson, Secretary and Deputy Secretary for the 2022/2023 academic year
Our council has a duty to represent the other pupils in our school, to express their opinions and communicate with staff and the community to enable changes to be made to benefit our school and its pupils
To celebrate UK Parliament Week, our school council collected school improvement ideas and decided which ones to implement.
Our Mackie Hill School Council Promise
We will always wear our badge with pride
We will be on time for all meetings
We will be the voice for every child in school
We will be a good role model
We will take our responsibilities seriously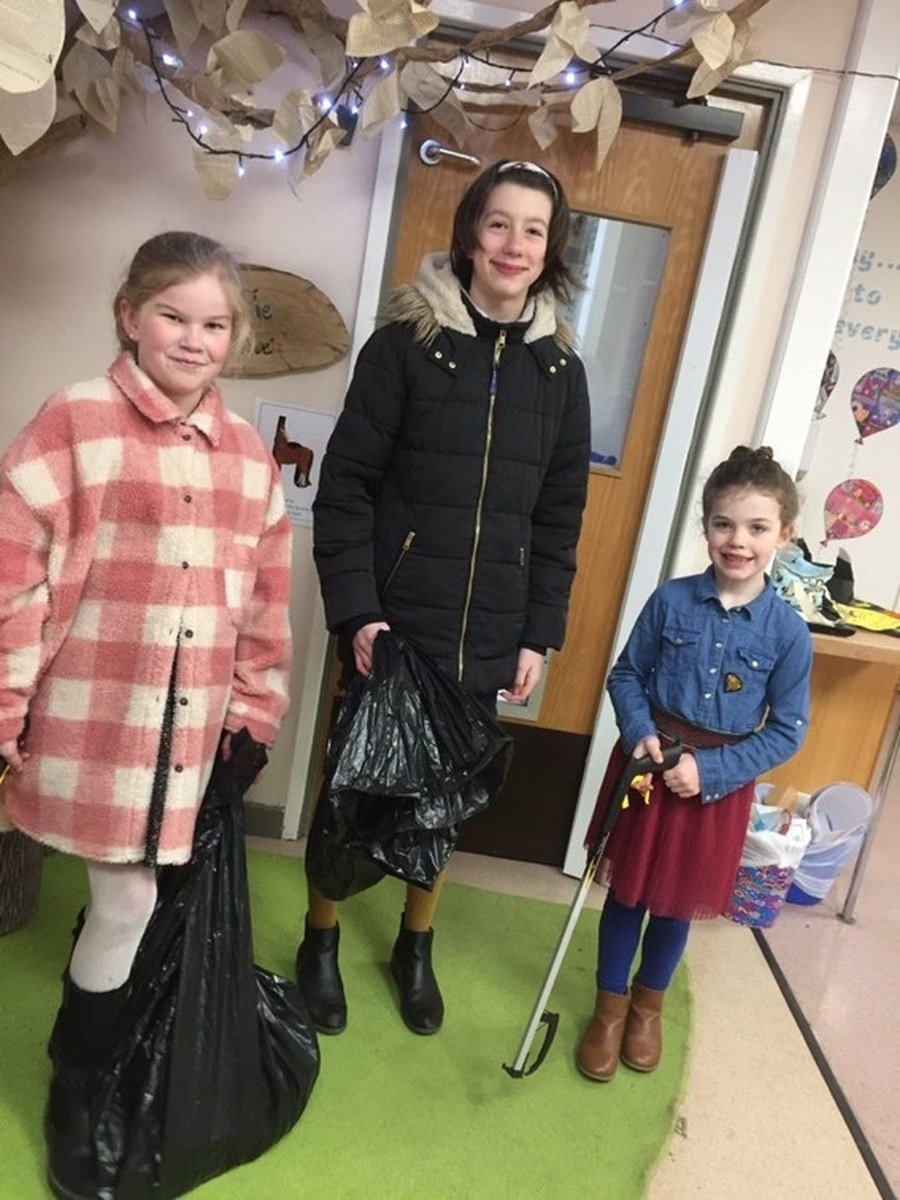 Super effort from our school council members, litter picking around our school grounds.
Year 5
Frankie & Madeleine